Date: 8 June 2017
Time: 11.30 - 12.30
Place: Axelborgsalen
Overview program followed by abstracts.  
To go directly to a specific abstract please click on the title of the speech.
Keynote
Klaus G. Grunert, Professor, Centre Director, MAPP - Centre for research on customer relations in the food sector, Aarhus University, Denmark
Lilia Ahrné, Professor, Department of Food Science, University of Copenhagen, Denmark
How consumers perceive value in dairy proucts - recent developments and implications for the dairy industry
How can we create value for consumers with dairy projects? Value is never in the product – it is in the minds of consumers, and therefore is contingent on the product, the situation and the consumer coming together in a way where the consumer thinks the product has made a positive contribution to his/her life. The classical parameters by which dairy products have created value for consumers are taste and health. Today, however, this is supplemented by the wellness and the feel-good factor that the consumer attributes to the product. Products should not only be tasty and healthy, they should also be authentic, unspoiled, real, unalienated and original. They should invoke trust and exude well-being. These are intangible factors, and they are affected not only by the way that the consumer perceives the product itself, but also the way in which he/she perceives the underlying production process. A production process that is transparent and can be explained will add value, especially if it can be linked to elements of artisanal production in the mind of the consumer. A production process that is perceived as industrial and remote will not add value to the product and can even have the opposite effect. However, there are cultural and generational differences. Countries with food safety problems have a more positive view of industrial production, as it is seen as one way of guaranteeing food safety. Younger people may be less technophobic than older people, and they may embrace the wellness factor in different ways. This talk will take a broad to the issue of value creation in the dairy sector from a consumer perspective.
Klaus G. Grunert, Professor, Centre Director, MAPP - Centre for research on customer relations in the food sector, Aarhus University, Denmark
Dr.oec.habil., Uni. Hohenheim. Previous experience: academic positions at universities around Europe. Since 1987 'Mr. Food Marketing' at Aarhus University, as founder and director of the MAPP Center for Research on Customer Relations in the Food Sector. His research focuses on consumer behavior and how to make consumer insights useful in new product development, market communication and public policy campaigns.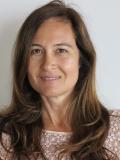 New technological breakthroughs that support consumer needs
Alternative technologies or production routes have been developed to add value to dairy products. Taste, healthy options and convenience have been major driving forces behind their development to meet consumer needs. Furthermore, a supply chain with an increased distance between milk production at farm and urban consumption has called for technology development. Emerging technologies like high pressure processing, pulsed electric fields, ultrasounds and UV light have been extensively studied with regards to their effects on inactivation of microorganisms, enzymes, physical-chemical properties, extension of shelf-life, or modification of functionality prior to production of yogurt, ice cream, or cheese. Despite the many reported advantages, there are a limited number of commercial market applications in the area of dairy processing. Stricter regulations, poor integration in existing production lines and long process development time are some of the challenges to be solved. Nonetheless, after a slow start, an increased application in the dairy sector is expected to extend the shelf-life or deliver products with unique value in terms of nutritional profile or sensory attributes. The supply chain of dairy products has been efficiently optimized to deliver fresh dairy products to markets far away from where the milk is produced, and there is a need to further extend the distribution radius. How do we extend the distribution radius while at the same time retaining the freshness of dairy products and meeting the consumer needs for locally produced products? The potential of distributed manufacturing of dairy products (i.e. products that are processed closer to the consumers) and the technological challenges will be discussed.
Lilia Ahrné, Professor, Department of Food Science, University of Copenhagen, Denmark
PhD in Food Science and Engineering, Portuguese Catholic Uni. Previous experience: positions at Chalmers University of Technology, Tetra Pak Processing and SP Food and Bioscience (former SIK). In 2016, she became Professor in Dairy Process Technology at the Uni. Cph. Research focuses on novel and sustainable processing technologies.