Date: 9 June 2017
Time: 9.00 - 9.40
Place: Axelborgsalen
Speeches
Søren Herskind, VP Commercial Development CHEESE at Chr. Hansen A/S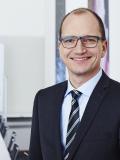 Dairy Market 2017 - staying relevant in times of change
What is the market situation for dairy products in 2017 and in the years to come? Which product categories are increasing? – and can we expect declining or stagnating product categories? And is the situation the same all over the world when moving towards a 'new food world'? Chr. Hansen recently completed a major study of consumer and food health trends. Working with a team of sociologists and anthropologists we undertook first hand observations of what is happening in the food space. Which trends, dilemmas and new demands from customers and consumers are the ingredient suppliers, as well as the dairy companies, faced with and how may they affect the business opportunities, when consumers are increasingly becoming more conscious about what they eat? These are some of the questions that will be answered in the presentation that will sketch out the current global market for dairy products. The presentation will focus on cheese and give examples of trade-offs involving dilemmas we must solve, when consumers are looking for dairy products that are tasty, healthy, safe, convenient, authentic and constrained by affordability – all affecting future business opportunities of both the dairy companies and the suppliers to the dairy and food industry.
Søren Herskind, VP Commercial Development CHEESE at Chr. Hansen A/S
Søren Herskind Vice President Commercial Development Cheese Chr. Hansen A/S MSc in Dairy Science and Technology, Royal Veterinary and Agricultural University (Uni. Cph.). Previous experience includes positions at the Danish Dairy Board, Arla Foods amba and Chr. Hansen A/S. In his current position as VP Commercial Development Cheese, his primary focus areas are product strategy, global product management, market intelligence and sales support.